Simplify care management with
Alcomy
The mobile and desktop app that makes caring easy.
Administrators choose Alcomy because it makes caring easier for everyone. With this software, your facility will streamline operations with the most intuitive app on the market. If your employees can use a smartphone, they can use Alcomy! Having achieved a 95% adoption rate, your team will be prepared to move on from your isolated paper-based system.
Schedule a Demo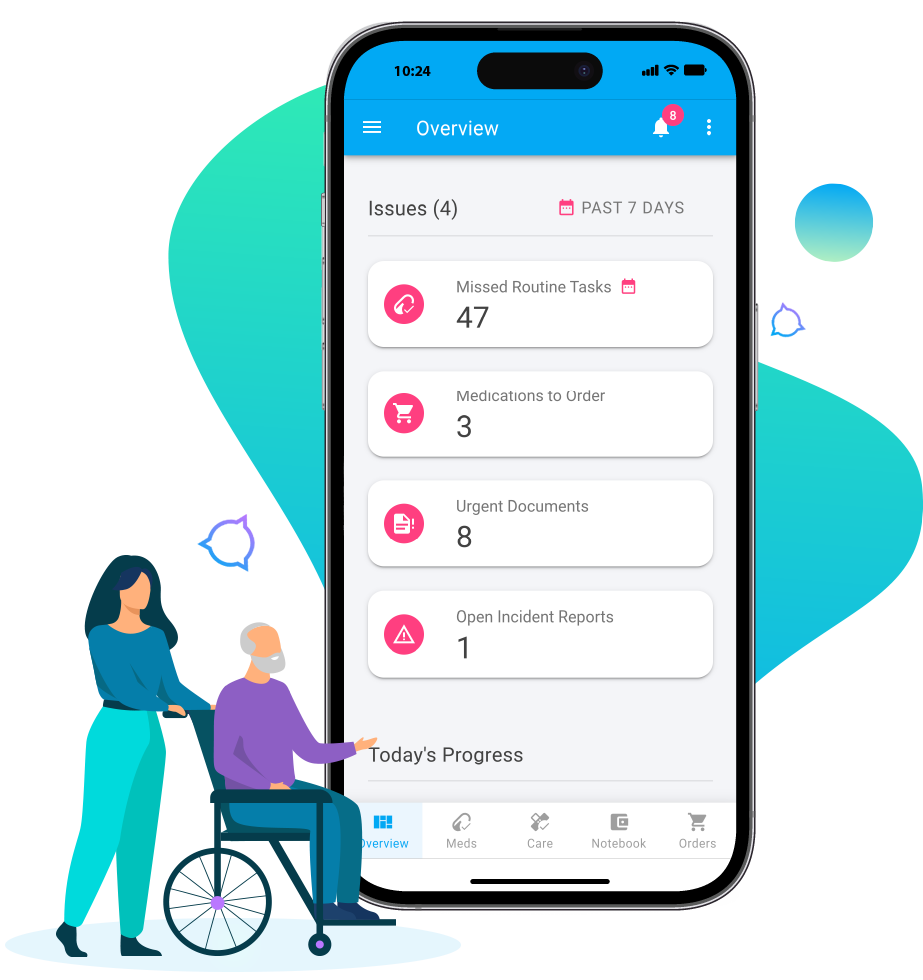 Alcomy: Your
Central Hub

for Information and Documentation
How would your facility change if you had a simple app that told you everything you needed to do (from licensing docs to medication passes) and made it easy to do it? 
The average paper system is letting things fall through the cracks, even if it's your facility's pride and joy (we know—we used to do the same thing). Instead, you can use Alcomy to keep track of every single care detail. Even your self-proclaimed "technology haters" will love Alcomy. Our hundreds of customers have told us so!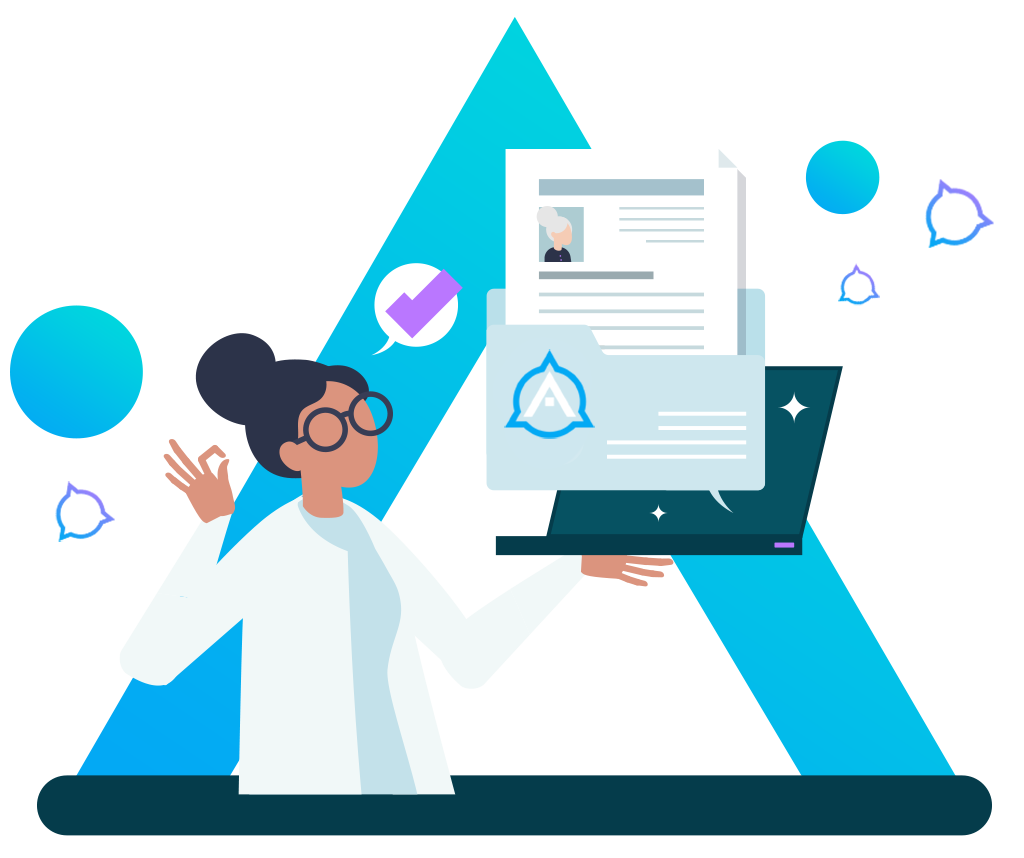 Unlock a
Seamless Transition
With a 95% adoption rate, your staff will be ready to leave your siloed paper system behind. Alcomy even transfers all of the data from your old system into the app. So, what's stopping you?
Schedule a Demo